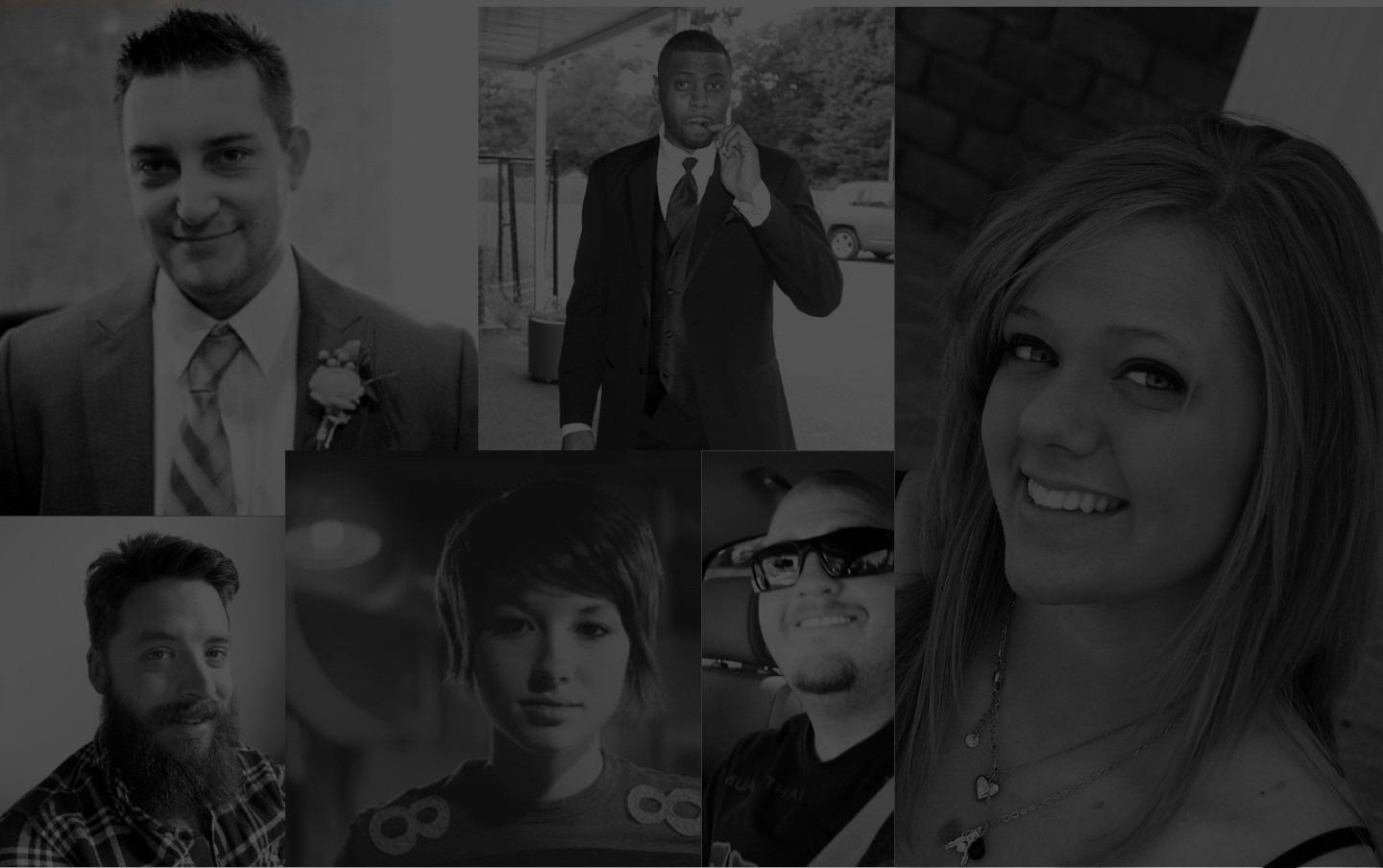 Staff Team
Joshua Brown
As the visionary behind PIXL Designs, Joshua spends his days learning how to be a better leader, man, husband.
He also spends a good deal of his time talking with new people about great projects, providing leadership, and mapping out a vision for the future of the company. He is also highly involved in much of the design and development of web and software projects. While Joshua has a formal education from Murray State University, much of his design and development skill is self-taught with a hacker mentality. He figures out the best, most efficient and highest quality way to get the job done.
In his entrepreneurial career, Joshua has worked with software engineers, CEOs, business owners, historians, opry dancers and even storm chasers in his quest for creative and design inspiration to influence the world. He has worked with churches, nonprofits, startups, development agencies, angel investors, Fortune 500 companies and enjoyed experiences at large companies such as the YMCA, HCA Healthcare and Pricewaterhouse Coopers.
Outside of work, Joshua loves to travel with his family. They've traveled through 40 states in the past two years and met people from all over the world along the way. One unique thing about Joshua is he commits to one lifestyle behavior a year and works hard to stay committed. In 2015, Joshua incorporated regular hunting and outdoor opportunities into his life, in 2014 he gave up soda for a year and in 2013 he read through the entire Bible! This year he is spending intentional one-on-one time with each of his three kids every week.
Laura Brown
Laura is Joshua's better half. She brings a high level of moral support by taking care of their three kids and helping to fill the gaps on projects and administrative work as needed. Laura has been the biggest support of PIXL even before it was a fully fleshed out idea. And it was her voice that helped clarify the final details before the two of them took a blind leap of faith and started PIXL Designs.
Emily Kennell
Emily is the queen of finances and taxes. She keeps the ship righted, the books on target, and takes care of many of the legal deadlines that government requires. Emily graduated from ASU's Walter Cronkite School of Journalism where she first began to fall in love with design and development. While she found a job in finance during school and has stayed with it ever since, she is currently training to become a front-end developer.
Timothy Jennings
Timothy, or Tim as we like to call him, began his career in print design more than 16 years ago and has recently made the switch to front-end development in 2014. His areas of expertise are HTML and CSS. He is also our resident Google Adwords specialist, putting paid search to use for one of our healthcare clients. Tim is a calculated decision-maker both personally and professionally. As a former MMA fighter, he is also the type of guy you want to bring to a fight because he'll always have your back.
In addition to web and print work, Tim and his wife serve as foster parents to two beautiful girls, Harmony and Artasia. They also keep busy working for Apartment Cares Teams and planting a church at their apartment community. As if that wasn't enough, Tim also runs night security a few times a week at a battered women's shelter.
Contractors
David Read
David works full-time at the YMCA of Middle Tennessee. David was Joshua's mentor and boss for several years when they worked alongside each other at the Y. David brings a genius creative mind to every project. He has more than 20 years of experience in design and marketing and has a unique eye for what clients will love.
David is a passionate family man, an avid gardener, and a superb storyteller. He also loves hunting for new restaurants with an international flair.
Holly Stewart
Holly runs her own consultancy business over at Lambworks and has been working with PIXL since the beginning. Holly's expertise for PIXL Designs is user interface design. She focuses on making the user's interaction with a web project or software as simple and efficient as possible. Her use of design improves the aesthetic appeal of all the projects she works on. But she doesn't just make pretty things, her work enhances the overall experience and the ability of users to easily use the functions of the site or software she is working on. Highly important for any development project.
Over the past six years, Holly has worked with multiple startups and small businesses on design and user interface. She's highly educated and trained to make sure users have a good experience with the work she delivers.
For fun, Holly enjoys learning more about design and marketing (of course), discovering new and old music, and experimenting with gardening, baking, photography, and playing keys. Her taste in music has been described as impeccable and you can always count on her to help you discover a band you've never heard of with lyrics you've never imagined.
Philip Campbell
As a front-end developer, Philip often works on making sure the accessibility, design and performance of a web project are in sync and working well. He uses a mix of HTML and CSS to achieve great front-end development for all the PIXL Designs projects. Because he is a fast-learner, Philip is a self-taught web and software developer with great expertise in CSS, LESS and Sass. He also has excellent taste in design and happens to sport a pretty epic beard which you can see if you follow him on Twitter.
Outside of web work, Phillip moonlights as a jazz drummer, cooks delicious meals, and is a book worm. He can also be a walking encyclopedia of useless and useful knowledge, depending on what you are needing.
Linden Fletcher
Linden, a.k.a. Super Fletcher, is a huge asset for thinking through big problems and finding programming solutions to them. Linden is well-versed in .NET and Visual Studio which we encounter from time to time and also brings support on PHP when needed. Linden also stays super busy working to help maintain NGSC Sports and their national sports talk shows. Anytime we want an opinion on sports, Linden is our go-to man.
Advisors
Lou DiBona
Lou is a Veteran of the United States Army and is one of Joshua's closest friends and mentors. Lou serves PIXL in a business advisor capacity. With his knowledge of army training and procedures, he is able to help break down complex problems into action plans to get things done. Lou is also a cabbie who runs Dibs Transportation and church planter who is passionate about giving back to the community. You'll regularly find him giving free rides to people in Phoenix that have to choose between paying him or paying for groceries.
Jason Elkins
Jason is a former business partner of Joshua's with a company they started together called myChaptr. Jason serves PIXL in a business advisor capacity. He is a connector of people and has worked to help us network with new and exciting companies making an impact in the world. Jason is a great encourager and despite how busy he is, he'll always make time to give advice on a problem or find a way to help connect something small to a much larger idea or story.
You can catch Jason around Nashville speaking, coaching, consulting and of course having a cup of coffee. If you don't know Jason, reach out to him on Twitter or follow his blog on LinkedIn.
Trent Williams
Trent is an integral part of making sure the strategy and user testing of development projects are on point and effective for anyone PIXL Designs serves. Trent's experience and background working at LifeWay has prepared him to help take web ideas and turn them into useful solutions that are valuable to any business or organization. And his experience with State Farm has helped sharpen the edges of our sales process.
Because of his humble nature and likable personality, he is easy to get along with both personally and professionally. He also happens to like his ducks in a row, which makes him exceptionally good at planning, prioritizing, and making sure a web or software solution works to his high expectations.
Outside of work, Trent enjoys coaching soccer, painting, fishing and spending time with family. And during NFL Season you can catch him passionately rooting for the Patriots.